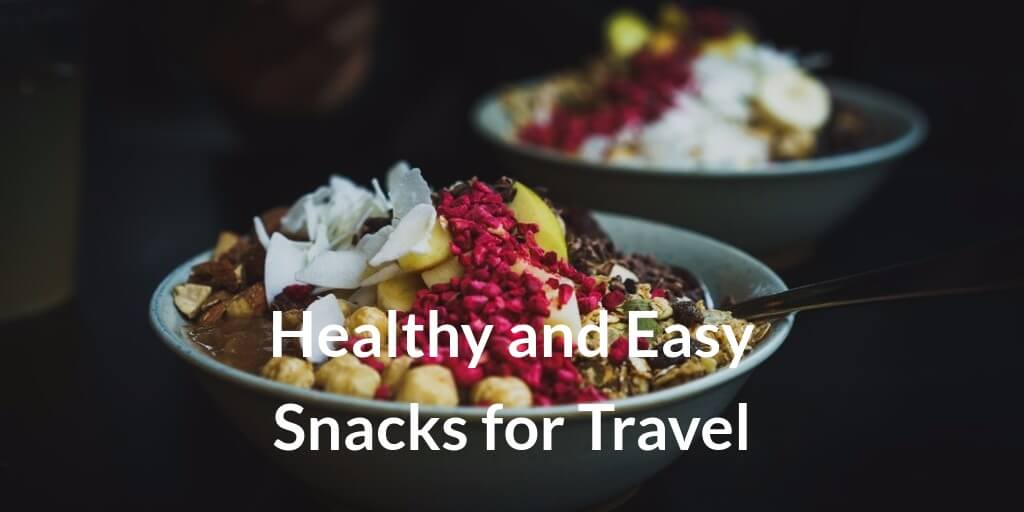 Healthy and Easy to Make Traveling Snacks in 2022
Do you remember setting off on holiday as a child? You might have been on your way to see your grandparents or your cousins. Maybe you were going to the beach. But before you were out of your hometown you were starving hungry and determined to get started on the snacks your mom had packed!
Some things never change. You're still hungry as soon as you leave on a trip – and your children are as ravenous as you used to be!
But now you're in charge of the snacks – so what should you pack?
Healthy Snacks for Airplane Travel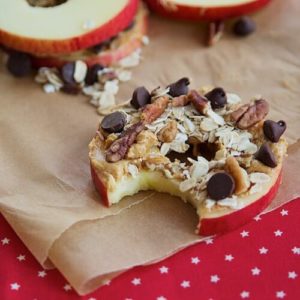 There was a time when you had a free meal on every flight – even if it was only an hour long. That changed with the financial pressure felt by airlines after 9/11 and the global meltdown of 2008. Most airlines stopped free meals but offered snacks and drinks for sale on domestic flights.
Meals were continued on international flights – and you had the bizarre meal choices that came with the crossing of timelines. Breakfast was served as you approached London after a transatlantic flight – but you were sure it was dinner time!
Free meals or snacks on domestic flights seem to be making a comeback in the USA, with American Airlines and Delta offering a free meal on flights between Los Angeles and New York, and between San Francisco and New York. Delta aims to roll this out to several other major cross-continental routes. Hawaiian Airlines are doing the same and there is thought that United will follow suit.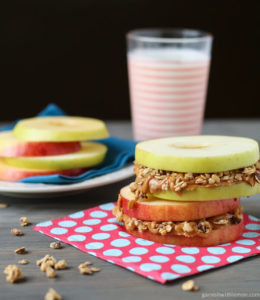 So, check what is happening on your flight before you pack a picnic basket!
The menu on the Delta flights sounded like something you could pack for yourself – honey maple breakfast sandwich, continental breakfast, whole grain veggie wraps or fruit and cheese platter.
If you are packing snacks, remember that everything you carry on must go through security screening. So, you might take whole foods like fruit and some vegetables loose.
But don't take a half-eaten hamburger in your hands – make sure everything is wrapped or in a container. Also, be aware of therestrictions on the size of bottles of liquid – 30,4 oz or 100ml is the liquid limit per container for water, juice or hot drinks.
Always Pack healthy food for Kids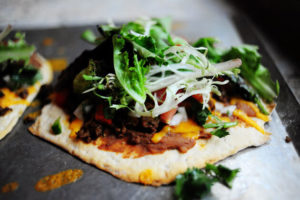 Regardless of whether meals are served or not, or how long the flight is, you always need to carry something for toddlers and older children – if only to keep them quiet and entertained.
Most children will enjoy fresh fruit – stick to hard fruits like apples rather than bananas or peaches that might be bruised or smashed in the bag. Carry grapes or strawberries in a strong container so that they can eat what they want and then seal the rest for later.
Take protein or energy bars, dried fruit, nuts, and biscuits. Limit the sugar as you don't need any sugar-high antics in a confined space! Avoid foods that will stain if dropped onto clothes – so that cuts out many of the berries. Take plenty of water – just remember to take it in small bottles, or buy it at the airport after you have passed through the security checkpoint.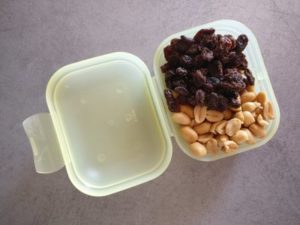 If you are traveling during the summer, it is an idea to pack everything into a cool bag with some dry ice or a fridge pack to keep everything fresh.
Little ones love having their own packs. Look for plastic containers with separate sections and pack small amounts of a variety of snacks. Remember to add some old favorites like peanut butter sandwiches and popcorn.
Be very careful of what you pack on international flights, as certain foodstuffs are prohibited in destination countries. If you haven't eaten all of it, be prepared to ditch it.
Snacks for road and rail travel
You are more likely to need snacks for long trips by road or rail. You might have to make a combination of meals and between-meal snacks.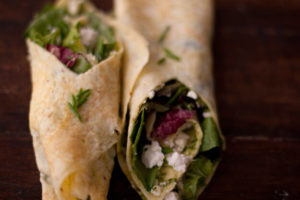 Avoid snacks that will get mushy when left for a time. For example, I love a fresh tomato or cucumber sandwich – but not one that has been sitting in the car for hours and where the bread has gone soggy! The same goes for hamburgers or hot dogs.
It's sometimes better to pack all the ingredients separately and put them together when you need them. Pack everything in hard-sided sealed containers and you won't waste anything. This is easier when you plan to stop along the way, and can have a few plates and a knife or two to assemble a meal.
Some ideas for snacks
Cold pasta salads are a good choice – add your favorite veggies, fresh or just blanched, some chicken, bacon or prawns and a good mayonnaise. Remember to pack forks, and the salt and pepper grinders and you will have a gourmet experience.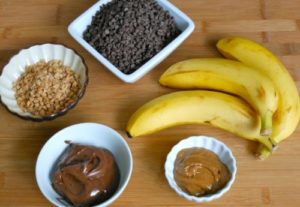 I love fresh vegetable pieces and a dip – try carrot strips or courgettes with guacamole or hummus. My children love crackers with cheese. Vegetable and fruit smoothies are also great – buy them or make your own.
If you have someone with food sensitivities, bake or buy some gluten-free pasta, bread or biscuits.
Try to avoid a high carb diet when you are traveling – you know, crisps, biscuits, bread, muffins, cake. You'll just give yourself and your family a sugar surge and they'll keep getting hungry as their blood sugar levels peak and then drop.
The answer to this is to pack some protein – chicken or turkey pieces, sausages with hot mustard, meatballs with ketchup, hard boiled eggs, jerky, nuts, cheese, yogurt.
If it's cold, add flasks of tea, coffee, hot chocolate or even soup.
And of course, you're always going to add a few sweet treats – this is meant to be a special time.
Packing your snacks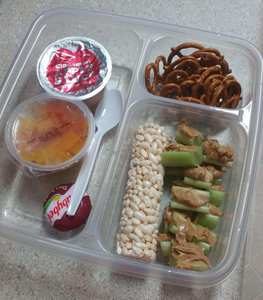 Think carefully before you leave. Have a cool bag and some cold packs or dry ice to keep everything fresh. Pack salt and pepper, some cutlery and paper napkins. You don't always need plates or cups.
Wet wipes are a must. An open tote or box for your non-refrigerated snacks is a good plan – that way you can see what you've got and don't have to dig down into the bottom of a bag.
Remember some large Ziploc bags or plastic shopping bags for leftovers and trash.
Traveling and eating go together! Enjoy them both.
Written By Kate Mark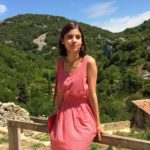 Kate is a mid-lifer who quit a growing corporate career to reawaken her passions and her lifelong dream of traveling the world.