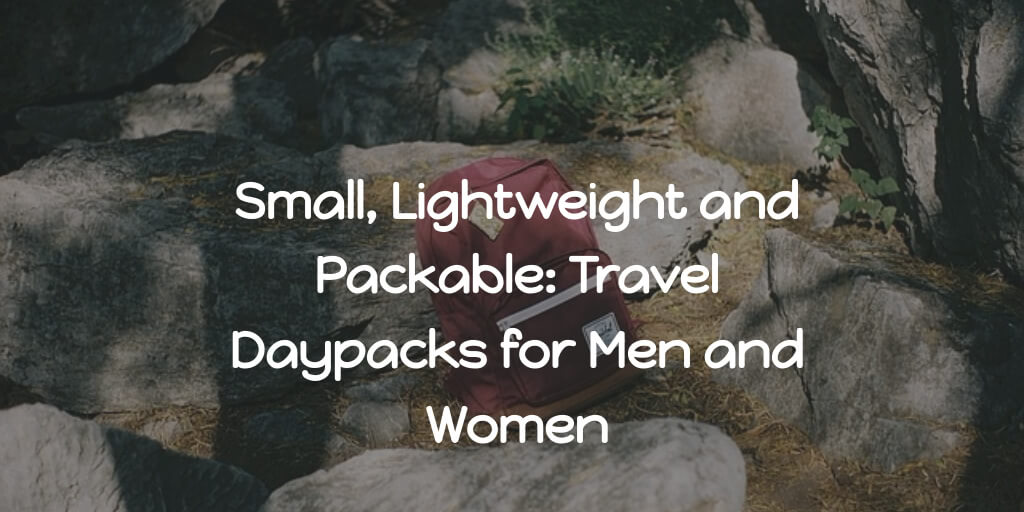 Small, Lightweight and Packable: Best Travel Daypacks for Men and Women in 2022
Daypacks are crucial for a successful trip. This is especially true if you have a lot of gear that will need to be carried around at all times. Daypacks are not like your average backpack. They are more durable and have more spaces for storage.
What is a Daypack?
Daypacks, like backpacks, are designed to carry multiple travel necessities. Ultraportable Laptops, tickets, money, and travel papers are generally what they are for. They come in all shapes and sizes, from small to large.
Overall, they are designed for traveling purposes. You have probably seen a lot of them unknowingly if you travel frequently. Investing in one of them will be your brightest idea yet as a traveler, no doubt.
How to Choose a Daypack?
Choosing a daypack will vary based on what you need it for. For example, if you are going backpacking with plenty of gear, think about it. In this case, you will need a larger daypack that has multiple storage areas.
For other traveling purposes, you will need different sizes. For example, using a beach daypack is appropriate for beach days. Using a small day pack for sightseeing and purchasing souvenirs is better for day trips.
Overall, knowing how to choose the best daypack for you depends on your activities. While planning your purchase, take into consideration everything you will be doing during your trip, where you are going, etc. Keeping all of this in mind will help you select the proper and best daypack for traveling.
What to Look for in a Daypack?
Panel-loading daypacks are better for day trips and sightseeing. They have a large main compartment for storage accessed through a U-shaped zipper. This allows you to open it, reach in, and grab whatever you need quickly.
Top-loading daypacks are better for backpacking, hiking, and larger hauls. They are lighter and more comfortable for the need to be worn for long periods of time. When required they are great when it comes to overstuffing, thanks to the drawstring. The large, open compartment opening at the top makes them great for long hauls.
Other than that, look for a size that will accommodate all of your things. If you are going to be carrying quite a bit of stuff, go for a daypack that can handle it. Otherwise, look for a small one that can hold what you need and only that.
Knowing what to look for in a daypack will save you a ton of time. Remember, calculate what you are carrying with the size and you'll do just fine!
The Best 5 Daypacks for Traveling
We've compiled a list of the best daypacks for traveling to help you in your search. All of these daypacks have high Amazon ratings, are affordable, and are great for travel!
Bago Lightweight Travel Backpack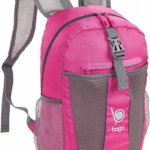 This travel daypack comes in 4 different colors and is 100% waterproof! It even zips into itself to help you save space by zipping into the inner pocket. This turns it from a daypack into a pouch for easy storage. It comes with a large main pocket, 2 side pockets for water bottles, and a medium-sized pocket.
It also has an inner zip pocket and a couple of mini pockets that are great for storing money and valuables, too. It's extremely light, even when there are things inside of it. This makes it the perfect daypack for sightseeing and day trips.
Outlander Travel Daypack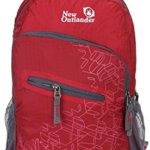 This Outlander daypack comes in 9 different colors and 2 sizes, being 20 L and 33 L. Like the previous daypack, this one also folds into the zippered inner pocket. You can then unfold it from the pocket to go back to being a daypack. This is great for easy storage and being fully compact.
It has multiple pockets, a ton of room in the main compartment, and two front zippered pockets. You also get a secret security zippered pocket on the inside, as well. This is fantastic for storing and hiding your valuables. The two side pockets are great for water bottles, an umbrella, etc.
It weighs less than 1 pound, making it extremely lightweight. It's even made from waterproof and no-rip nylon fabric. This ensures that it has high durability no matter what you put it through. This Outlander daypack even comes with a promise-lifetime warranty exchange, as well!
SUNHIKER Waterproof Hiking Daypack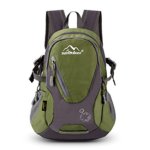 For those who travel for backpacking and hiking, this is definitely the daypack you want. It comes in 8 different colors for any color preference and style of taste. The material is a highly tear resistant, waterproof nylon, which makes it extremely durable. It has a water bottle holder on both sides and breathable mesh shoulder straps, as well.
You also get a volume control system for your iPod or smartphone for music, as well. This daypack also features a reflective stripe for moving in the evening. Overall, it's suitable for cycling, traveling, climbing, camping, hiking, and all outdoor activities.
PioneerHiker Lightweight Daypack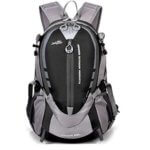 Though this daypack looks like it would be extremely heavy, it's anything but! It comes in 5 different colors and is made of a waterproof nylon material. It even weighs less than 2 pounds total.
It has 2 compression straps and 2 reinforcement, adjustable straps. The straps ensure that the inside content's weight is distributed evenly across your back. The back panel is padded and breathable for comfort, as well.
It comes with 6 pockets total, one of which is made of mesh for breakables, such as a laptop, for example. It also comes with an adjustable sternum strap, as well.
Osprey Ultralight Stuff DayPack for Travel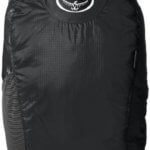 If you're looking for a simple daypack for regular sightseeing and carrying light hauls, this daypack is the one. It comes in 4 colors and packs down into the carrying case. The inside is one large pocket, but you also get 3 exterior pockets, as well.
The air mesh harness ensures it's comfortable to carry no matter what you have inside. The stretch mesh side pocket is perfect for water bottles, an umbrella, etc. There are dual zippers to ensure you can access it from either side of the pack. This is also great for durability factors, as well! If one zipper should break, which it won't, you'll have another one.
The Best Daypack for Travel
Selecting the right daypack for you doesn't have to be an impossible task. Look at the amount of stuff you will need to carry around in it. What activities will you be doing, how long will you need to use it?
By asking yourself and answering important questions such as these, it'll be a snap. Looking at the best daypacks for traveling is also important, as well!
Written By Noah Smith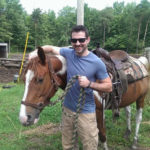 Noah is a freelance writer who has traveled over 32 countries so far. Onebagger is the place where he shares trip details, travel itineraries, planning and booking tips and travel tales. His aim- to help you plan your travel adventure on your terms, choose best travel gear and to your budget.