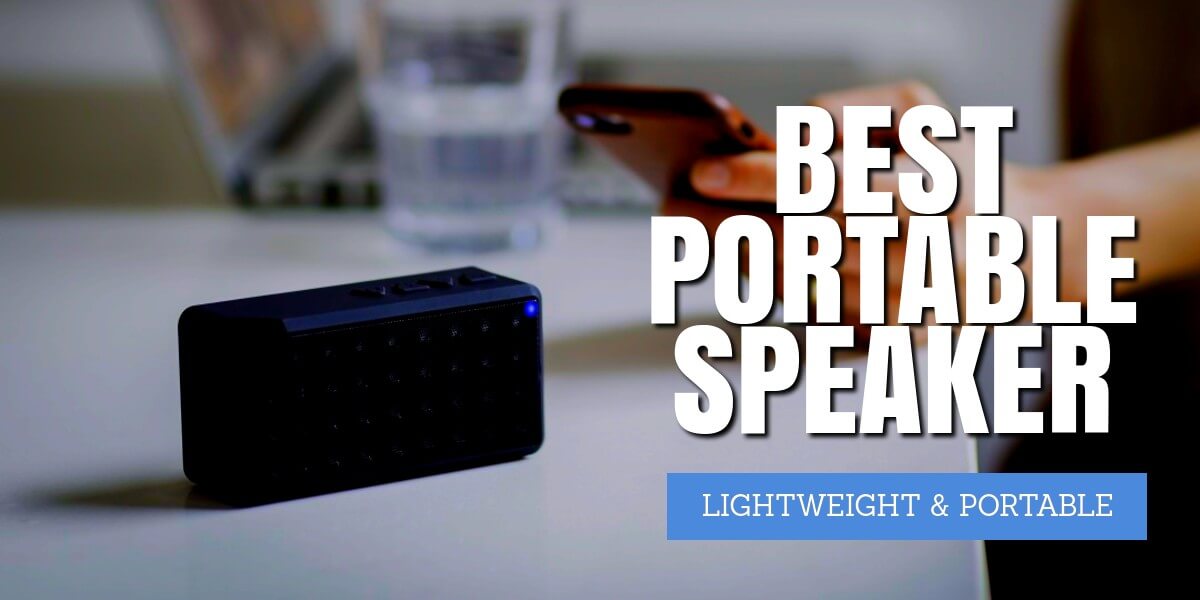 Get Lost in Music Everywhere With This Ultra-Portable Travel Speaker in 2022
Since traveling has been my passion for quite a time now, I must say that I learned a lot about making your voyage memorable. And since most time I travel on my own, I learned that having few devices by your side is definitely a must.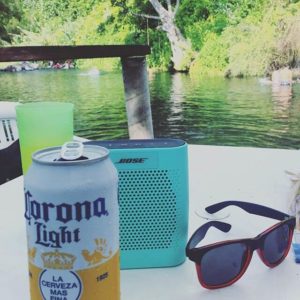 Besides carrying practical devices such as a travel iron, and a travel razor, with me, I couldn't imagine my trips without my precious Travel Speakers.
I bought a couple of these just in case, but my favorite travel speaker is definitely Bose Bluetooth travel speaker, due to its sleek and sturdy design as well as a crisp and clear sound.
If you still haven't bought a good travel speaker, well, it's about a high time to do that. So, let's go through my short guide that will give you enough info so that you can buy just the speaker you need. Whenever I feel lonely, happy, or nostalgic, I play my favorite music and then every part of the world feels like a home to me.
How to choose a good Travel Speaker?
Finding good portable travel speakers takes time and effort. But, I hope that this quick buyers' guide will show you on what features you should focus to make finding speakers a whole lot easier.
Which Brands are best ones?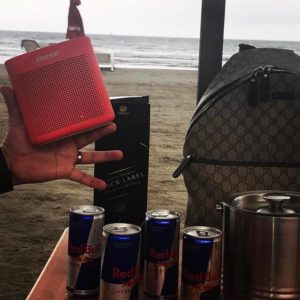 There are a few well-known brands on the market that deliver top-notch products. Good travel speakers come from Bose, Polk, KEF, Paradigm, Definite Technology, Martin Logan, Klipsch, and Bowers & Wilkins. So, if you want to get quality and good performance, buy from these brands. Sure, you'll pay a bit more than you would if you were to buy some unbranded speakers, but it is well worth it.
Weight
Assuming you want to place a travel speaker in your backpack or suitcase, you need a lightweight speaker. Otherwise, you'll add too much weight to your carry-on.
Bulkiness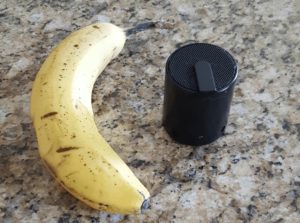 The shape of a speaker goes hand in a hand with the weight. So, not only your travel speaker should be lightweight, but it also should be expertly designed. This means you want a sleek and compact design so that you can put the speaker in your backpack without a need to take out all of your clothes and accessories. If you have a really small daypack, then look for an ultra-thin travel speaker.
Sound
The best travel Bluetooth speaker will have a compact design, without compromising the quality of the sound. Meaning, you're aiming for a clear and crisp sound, with treble if possible and very little to zero vibration.
Bass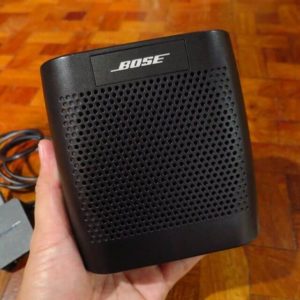 Not all Bluetooth or Wireless travel speakers offer a good bass response. However, not all of us love a strong bass. This is definitely something you want to think about if you want to enjoy your music on the go.
Water resistance and Sturdiness
I love to spend my days at the seaside, carrying my little speaker with me. That being said, my speaker is waterproof, splash proof and can resist sand and dust. That makes cleaning my speaker a whole lot faster. In addition, good wireless travel speakers are very sturdy and durable, so they don't break and can last for years.
Battery life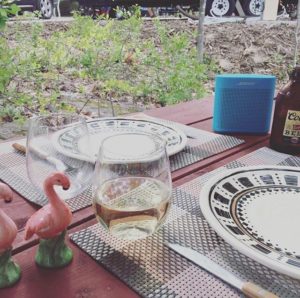 Clearly, best travel speakers are either use WiFi or Bluetooth. Either way, you want to get the one with a good battery life. Some top-notch models have a 12-hour battery life, which is great.
How fancy is it?
What about the look of your travel Bluetooth speaker? Do you want something crazy, fancy, elegant, or perhaps classic? As for me, I love bright colors and a stylish design. How about you?
Voice control
One more thing to take into account is voice control. If you're fan of streaming music from Amazon Music, TuneIn, or iHeart Radio, you can have a fun time using voice assistant.
The Best Travel Speaker – Bose SoundLink Color II Bluetooth Speaker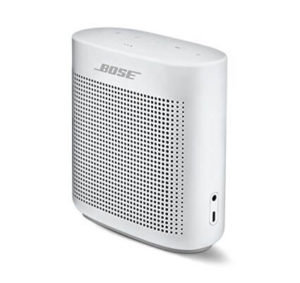 Here we have one of the best travel speakers right now – a remarkable Bose SoundLink Color Bluetooth Speaker. This speaker is nothing but exceptional, as it offers everything a good speaker should – top-notch sound, waterproof and durable design, Minimum vibration, and sleek design.
With this little guy, I easily bring wonderful tones to my trips, whether I want to listen to Bon Jovi or Ed Sheeran. The sound is so terrific that when I play "Shape of you" I get all hyped up. What's even better is that I can connect the speaker to two Bluetooth devices, making a real party all over the world.
The water-resistant design and a body made from durable materials, this little guy won't let you down. In addition, its rounded and compact shape means that you can easily pack it into your backpack or suitcase.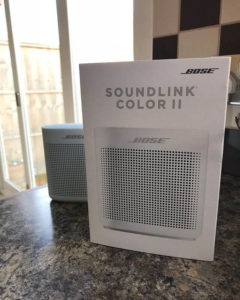 The speaker comes in various colors to choose from, so pick your favorite and make your day.
As all this isn't impressive enough, you also get a portable hard-shell case, so that you can carry the unit in your arms, and keep it close to you if you don't want to keep in the backpack.
All in all, this speaker is one of the best models, and it comes from Bose, so you don't have to worry about its quality and durability. As I already told you, this speaker is worth the money.
What are you Listening To?
Well, it seems to me that your new travel speaker is closer than ever, so watch carefully. Just keep in mind the things I said to you, and you'll see that choosing a good travel speaker doesn't have to be a complicated task at all. So, choose the speaker that is best suited for you, and enjoy your trips, wherever you go.
Written By Noah Smith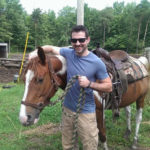 Noah is a freelance writer who has traveled over 32 countries so far. Onebagger is the place where he shares trip details, travel itineraries, planning and booking tips and travel tales. His aim- to help you plan your travel adventure on your terms, choose best travel gear and to your budget.